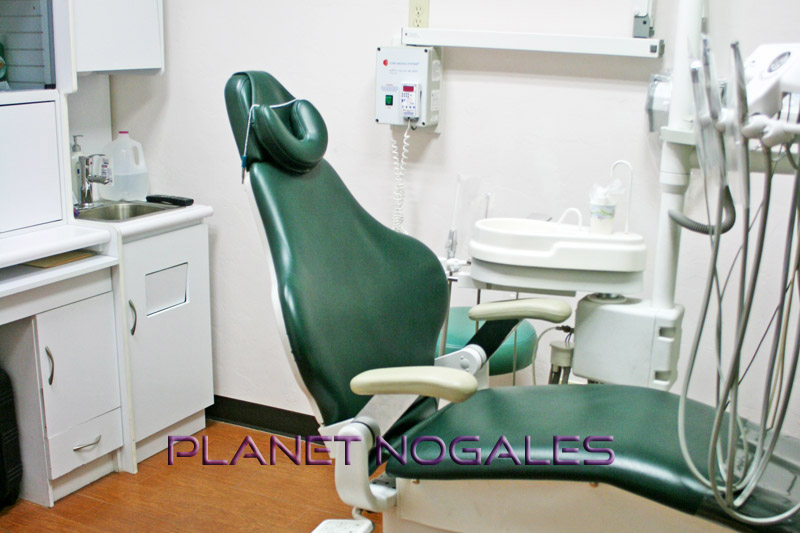 As you look for a dentist in Nogales, Mexico, consider these basic requirements that a Nogales, Mexico dentist's office should have. In fact, you can also apply this list to your American or Canadian dentist, to see how they measure up with the basic requirements that you should expect for safe, quality dental care.
English-Speaking Staff
Oftentimes the English fluency of the dentist doesn't extend much past the basic vocabulary needed to interact with a patient. Because of this, the better dental clinics in Nogales will have a staff of fully bilingual dental assistants and administrative staff. An easy way to check this is to call the dental office's Arizona telephone number.
Purified Water for Procedures
This is common, as no Nogales, Sonora medical professional would use unsafe water during dental procedures. Many offices have water filtration systems for all of their in-office water.
Effective Sterilization for Dental Instruments
This will typically be a steam or dry-heat autoclave that is used to completely sterilize any instruments that have been used in a dental procedure, and should also include sufficient procedures and practices to ensure that used instruments cannot be reused without first being sterilized. This also includes dental drills and any other equipment that may come in patient contact.
Proper Cleaning and Disinfection Practices
This includes any surfaces where instruments may be stored or used, and where patients and other individuals may have had contact. The surfaces should be cleaned, or be covered with a disposable cover.
Proper Use of Exposure-Prevention Barriers
This includes the dental professionals using masks, gloves, protective eyewear and other appropriate protective garb, and changing them between patients. In addition, dental office staff should be washing their hands between patients.
Good Organization and Cleanliness
The office should be clean and free of clutter. Look around, to see if surfaces appear to be clean, garbage cans have been emptied, and the floors and other surfaces are clean and presentable.
Do you have additional recommendations? Send them to us.
Why Visit a Nogales Dentist?
Tips for Choosing a Dentist in Nogales
Basic Nogales, Mexico Dentist Office Requirements