Entering the U.S. at Nogales
Crossing the border back into the U.S.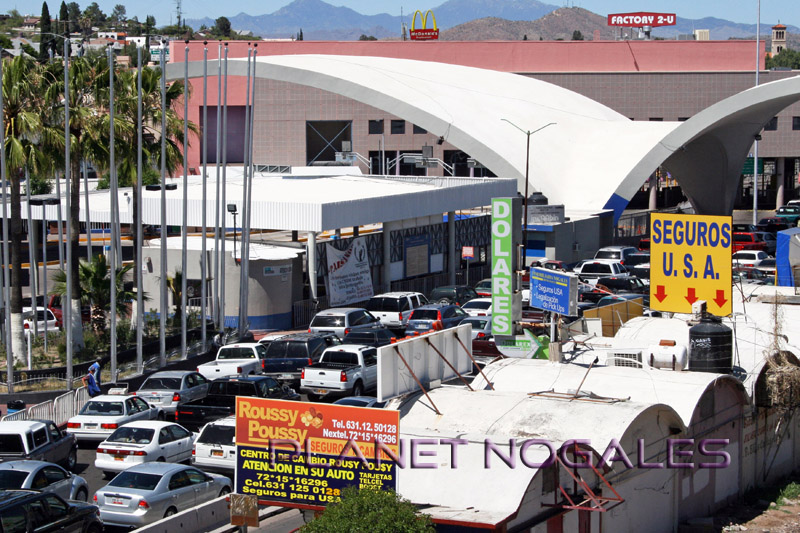 Entering the U.S. at Nogales
The most important thing to bring with you to cross the border back into the United States is patience.
Even though the pedestrian and vehicular traffic is much lower than in previous years, the lines of people waiting to enter the United States at the Nogales border crossings are still long. This is especially true in December and early January, when many Mexicans cross the border to visit and shop in Arizona.
In 2010 the U.S. State Department implemented a requirement for all U.S. citizens entering the country to present a valid passport or border crossing card. However, the requirement was immediately unenforceable, which has led Customs and Border Protection to ease the restriction. Read more.
You can apply for a passport or border crossing card at most post offices, regional passport agencies and at other passport application acceptance facilities. Passports are valid for 10 years, and may be renewed by mail. Click here to learn more about obtaining a United States passport.
An international traveler is allowed to bring tourist items like curios, textiles and clothing, packaged snack items, prepared food items, certain cheeses, and other items that are not potentially harmful or illegal.
Be aware, however, that there are many items that are either restricted or prohibited from being brought into the United States from Mexico. These restrictions and prohibitions are enforced by Customs and Border Protection (CBP) at the international border.
Examples of restricted items include alchohol (which is typically limited to three liters per adult), fruits and vegetables. The restriction on fruits and vegetables is especially important, to avoid the importation of pests, fungus and other riders that could be potentially destructive to U.S. agriculture.
So be sure to declare any fruits and vegetables on your person or in your vehicle – failure to do so can incur a $300 fine for the first offense, and $500 for subsequent offenses.
Also, if you are planning to come across the border with prescription drugs, if the medications were brought from the United States they must be in a container bearing the user's name and prescription information. Medications purchased in Mexico must be accompanied by either a doctor's prescription or a letter from a physician stating that the medications have been prescribed to that person.
Other prohibited items include cultural artifacts, products containing dog and cat fur, drug paraphernalia and illegal drugs. The CBP website has more information about other restricted and prohibited items, like: Firearms Pets Biologicals Fish and Wildlife Automobiles Meat, livestock and poultry
Click here to see more information about items that are restricted or prohibited for importation from Mexico into the United States.