Farmacia Silvia's
Your pharmacy in Nogales, Mexico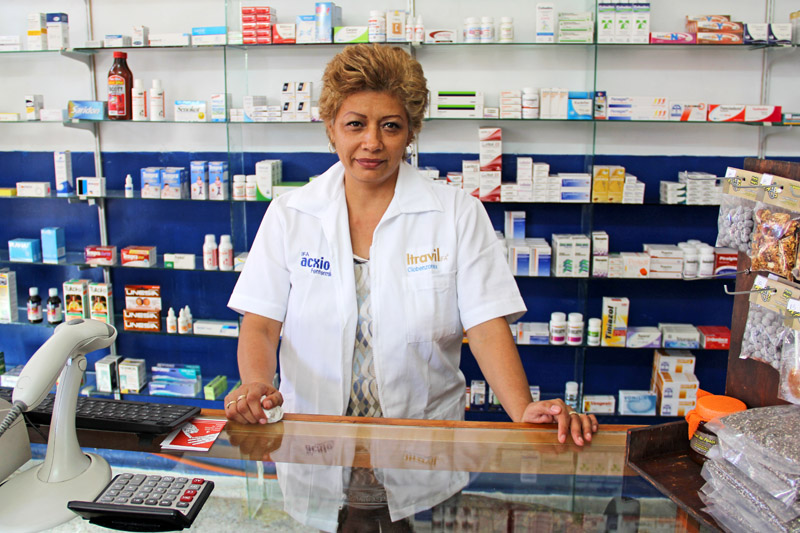 Farmacia Silvia's (Silvia's Pharmacy) is the Nogales, Mexico pharmacy that is second-closest to the border, but first for offering great prices, variety and service.
Silvia's is very easy to find. After you walk through the pedestrian border crossing at the Nogales DeConcini Port of Entry and follow the passageway through the second set of turnstiles into Mexico, make a left turn and after passing the public restrooms and another pharmacy, you will see Silvia's Pharmacy, conveniently located at the north end of Plaza Pesquiera.
Owner Silvia Torrecillas is not only knows about prescription and non-prescription medication, but she is also very knowledgeable in natural healing remedies – how to use natural herbs, plants and grains to treat and alleviate a variety of health conditions. And she sells a variety of healing plants and teas.
Not only is Silvia is always happy to help with advice and guidance, she is a very nice person who enjoys greeting customers and friends as they stop in to say hello. So after you meet her, you will always have a pharmacy and natural healing information resource in Nogales, and a friend.
We recommend that you visit Silvia's pharmacy the next time you visit Nogales, Sonora, even if it is just to stop in and meet Silvia. You will be glad that you did.
Farmacia Silvia's
Plaza Pesquiera #3
Nogales, Sonora, Mexico
+52 (631) 304-4156
From the U.S.: (520) 988-5710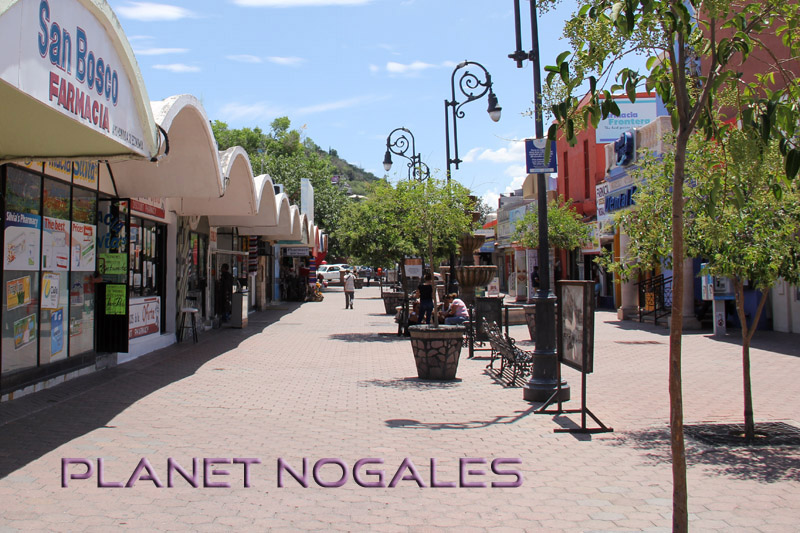 Farmacia Silvia's New Products and Specials
Generic Viagra in an Oral Gel – NEW!!
Look for Farmacia Silvia's as you enter Plaza Pesquiera, the first commercial area you will see as you cross the border on foot from Nogales, Arizona to Nogales, Mexico. The plaza is full of Nogales discount pharmacies, but before you go to another Nogales pharmacy, stop in to meet Silvia – she can give you a good deal on a variety of discount Nogales pharmacy products. Examples of medications available include Ampicillin, Amoxicillin, Amoxicillin, Arimadex, Atelenol, Bactrim, Celexa, Cipro, Clarinex, Deflazacort, Emugel, Fosomax, Gluconophage, Glucotrol, Hyzaar, Keflex, Lasix, Latisse, Levaquin, Lipitor, Prednisone, Prinivil, Retin A, Synthroid, Toprol XR, Ventolin Inhaler, Zithromax, as well as Lisinopril, Diclofenaco, Omeprazol, Succinato de Sumatriptan, Metformine, Secadrycel,  Amiodipino, Ibuprofeno, Levotieroxina, Fosamax, Aledronate, Estrogen, Fisasteride, Propecia, Zyrtec, Stilnox, Ambien and Diamono