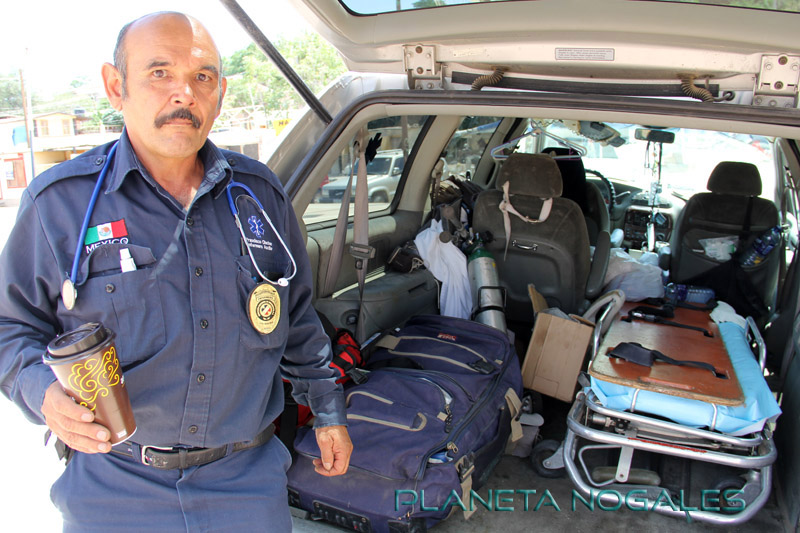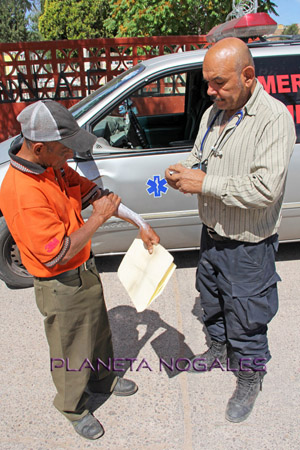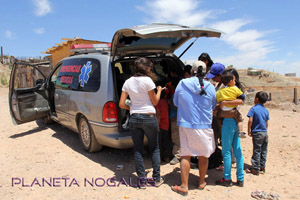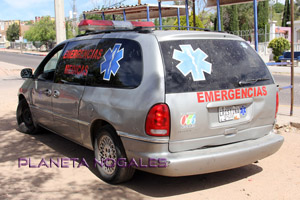 Nogales resident Francisco "Panchito" Olachea Martinez makes his own way in this world. He has lived through adversity and overcome tremendous obstacles to pursue his passion of providing assistance to people in Nogales, Sonora who are in need.
And he does it in his own way, and on his own terms.
Francisco is more than a Good Samaritan. That biblical figure did one good deed, but Olachea devotes his entire day, every day, doing good works. He is an easily recognizable figure on the streets of Nogales, Sonora, in his blue paramedic's uniform with a stethoscope hanging around his neck.
The last few years have not been easy for Francisco. Seven years ago, when he was 50, he was deported to Mexico after living most of his life north of the border. It was a devastating experience for him. He was dumped in Nogales with no money or resources, forced to sleep in the cemetery and live the life of a homeless migrant.
But Francisco was not going to accept that fate, not going to surrender to circumstances. He decided to pursue a goal of becoming a nurse, so he could help others who were in his situation.
Unfortunately though, he would have to begin that ambitious journey from scratch. Since he had no educational records in Mexico he would first have to get his credentials for basic education there before he could begin higher-level studies. Once he had accomplished that, he was informed by a local school of nursing that he was too old to enter their nursing program.
Undeterred, Francisco began taking classes at a local technical university as a paramedic and first responder. After graduating, he started providing basic medical assistance to homeless migrants near the border while on foot, carrying his medical supplies in a backpack. He also became a nursing assistant and official in the local delegation of the Mexican National Emergencies Commission.
Some time later his daughter purchased a 1997 Dodge Town and Country minivan for him, which he converted into an ambulance and medical assistance vehicle. The aging minivan does not have all of the accessories of a large ambulance, but it rolls with a stretcher, oxygen tank and other basic essentials needed to provide first aid and transport injured people to the hospital.
Having the ambulance allowed Francisco to not only provide first-aid services to injury victims, but it also made him more mobile and widened his area of influence to increase the number of people he can help on a daily basis.
Over time he has also gained credibility with the City of Nogales, Mexico, which gave him a city decal to place on his ambulance to indicate its accepted designation as an emergency vehicle. In addition to other benefits, the new status allowed him to begin to provide standby emergency services at public events.
Now Olachea spends every waking hour doing what he had vowed he would do from the first day he arrived in Mexico - providing medical assistance to others, helping to feed homeless migrants, supporting street assistance organizations and doing whatever he can to be of service to the less fortunate in Nogales, Mexico.
He hopes to one day to be able to have a fully equipped ambulance. But it would be more than an ambulance, he explains. It would be a mobile source of community medical assistance for those in need.
Always thinking of others.