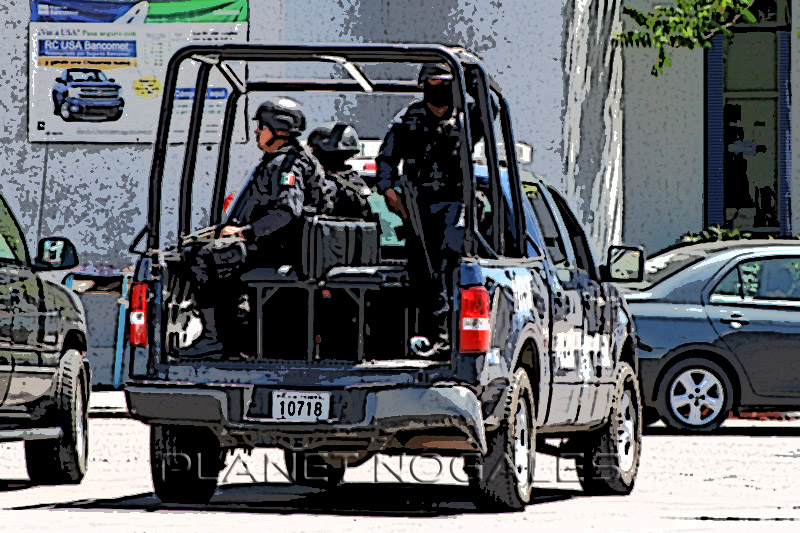 December Warning the Third for 2016
On December 8, 2016, the U.S. Department of State issued its latest Mexico Travel Warning that includes the Sonoran cities of Nogales, Puerto Peñasco, Hermosillo, San Carlos, Ciudad Obregon, Saric, Tubutama and Altar, in addition to defined zones within the state of Sonora.
Read the entire December 2016 State Department Mexico Travel Warning
In previous years the State Department would typically issue an annual Mexico warning, but it published three warnings in 2016 – in January, April and December.
The advisory was mainly a repeat of previously issued Mexico travel advisories, general information about the potential dangers of traveling in Mexico. As in previous versions, the December 2016 travel warning mentions examples of violent crimes that have been committed against Americans, although noting that there has been no evidence that "criminal organizations" have specifically targeted Americans based on their nationality.
Nogales is mentioned parenthetically in the first line of the section about the state of Sonora, with the word "includes." Other than that, there are no specific warnings about visiting the city, other than saying that the zone to the west of Nogales is not recommended for tourists, and mentioning that in general Mexican resorts and other tourist areas tend to be more safe than the Mexican border region and drug-trafficking routes where there have been violent crimes related to the drug trade.
The publication's general warning information about Mexico includes mentions of daytime gun battles that have occurred between cartels and Mexican authorities in streets and other public places in Mexico, the potential dangers of carjacking and violent crimes committed using vehicles (usually at night and in remote places), the types of kidnappings that have occurred in Mexico and dangers that may be encountered at vehicular checkpoints.
The Sonora portion of the travel warning begins with the usual statement that Sonora is a main area of drug and human smuggling activities. It goes on to advise visitors to exercise caution along Mexico highway 15 from Nogales to the coastal community of Empalme, especially south of the state capital of Hermosillo.
South from Empalme, the warning advises travelers to defer non-essential travel east of highway 15, as well as the city of Ciudad Obregon and south of the city of Navojoa. It excludes the cities of Alamos, Guaymas and Empalme from that potential danger zone.
Another area where travel is not recommended includes the area of Northern Sonora bounded by the international border between Nogales and Sonoyta, north of highway 2 between Sonoyta and Altar, and closing the area with a line between Altar and Nogales. It includes Altar, Tubutama and Saric, and is a zone that has been a subject of travel advisories for several years.
In addition, travel to Sonora's eastern border with the Mexican state of Chihuahua is not recommended, and the warning advises that travelers going to Puerto Peñasco should cross the border at the Lukeville / Sonoyta border crossing and drive during daytime hours.
The State Department has issued similar warnings for years, and it is advisable for tourists to be aware of the potential dangers of visiting Mexico. But as the advisory mentions, most areas where tourists would visit are generally safe, especially when you take precautions – travel during the day in well-traveled areas, and be aware of your surroundings.
And as always, we believe that the Nogales border tourism district is a safe place to visit. Here is the warning excerpt for Sonora:
Sonora (includes Nogales, Puerto Peñasco, Hermosillo, and San Carlos): Sonora is a key region in the international drug and human trafficking trades. U.S. citizens traveling throughout Sonora are encouraged to limit travel to main roads during daylight hours and exercise caution on the Highway 15 corridor from Nogales to Empalme.
Due to illegal activity, U.S. citizens should defer non-essential travel to:
The triangular region west of Nogales, east of Sonoyta, and north of Caborca (including the towns of Saric, Tubutama, and Altar).
The eastern edge of the state of Sonora, which borders the state of Chihuahua (all points along that border east of Federal Highway 17, the road between Moctezuma and Sahuaripa, and state Highway 20 between Sahuaripa and the intersection with Federal Highway 16).
South of Hermosillo, with the exception of the cities of Alamos, Guaymas and Empalme, and defer non-essential travel east of Highway 15, within the city of Ciudad Obregon, and south of the city of Navojoa.
Puerto Peñasco should be visited using the Lukeville, Arizona/Sonoyta, Sonora border crossing, and limit driving to daylight hours.
Be safe.