Nogales Arizona Location
Getting to and navigating Nogales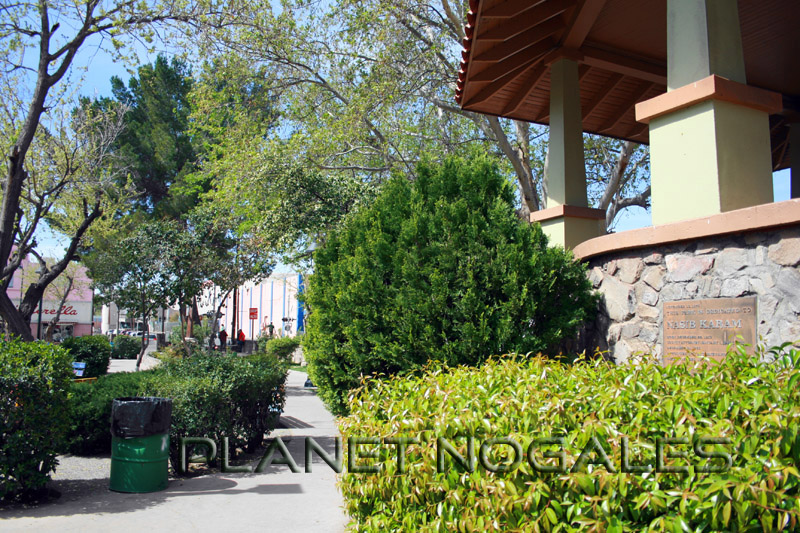 Getting to Nogales, Arizona
Nogales, Arizona is located approximately 60 miles south of Tucson on interstate I-19. It can also be reached from southeastern Arizona via state route 82.
And if you're coming from the south, just stay on Mexican highway 15 from Hermosillo, through points north like Santa Ana, Magdalena and Imuris until you arrive in Ambos Nogales.
Navigating Nogales, Arizona
Main Thoroughfares
The main highway to Nogales is Interstate I-19, which begins in Tucson and terminates in the Nogales downtown area.
The other main north-south road is Grand Avenue (displayed as "I-19 business" in the Google map), which splits off from I-19 via a left-lane exit a few miles north of the city. Grand Avenue has traffic in two directions until about 1/2 mile north of the border, where it forks into two separate two-lane streets that provide one-way traffic in each direction, with the southbound lanes passing directly through the customs station into Mexico.
State route 82, also known as the Patagonia Highway, connects to Grand Avenue north of the downtown area, and proceeds east toward Patagonia, Sonoita and other southeastern Arizona destinations like Sierra Vista, Tombstone and Bisbee.
Zones
For purposes of simplifying navigation in Nogales, this site will use the following zones as general guidelines for the locations of businesses and other areas of interest:
The Mariposa Corridor, which includes all businesses along Mariposa Road on both the east and west sides of I-19, and east from Mastick Drive to West White Park Drive. Mariposa Road can be accessed from exit 4 of I-19.
The Grand Avenue Corridor encompasses all businesses along Grand Avenue, from the I-19 Grand Avenue exit to the downtown area.
The Downtown Area spans from the terminus of I-19 at the international border in downtown Nogales, east to the Morley Avenue shopping district, and north to the fork in Grand Avenue.