Nogales Arizona
North of the border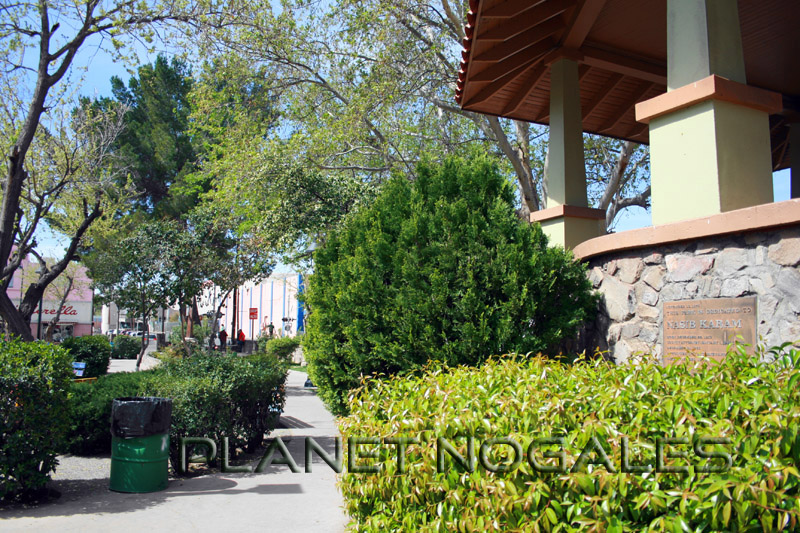 The town of Nogales, Arizona was incorporated as part of Pima County, Arizona Territory, in 1893. Santa Cruz County split from Pima County in 1899, with Nogales as the county seat. The community has a population of approximately 21,000 residents, a land area of 21 square miles and sits at an elevation of 3,865 feet above sea level.
The word Nogales comes from the Spanish word nogal, or walnut – at the time of the town's incorporation in the late 1800's, groves of black walnut trees were abundant in the area.
Nogales, Arizona shares a common boundary with the city of Nogales, Sonora, Mexico, and the cross-border relationship is a key component to the local economy of both cities.
For centuries the passe between the hills where Ambos Nogales lie has been part of a trading corridor from North America to shipping ports on the Sea of Cortez, and that flow of goods (legal and illegal) continues today. The Customs and Border Protection agents who serve at the Nogales Ports of Entry are responsible for ensuring the safe flow of legal goods into the country, and preventing the passage of illegal goods.
In addition to cross-border transport of goods manufactured in Mexican maquiladora facilities, more than 50 percent of the fresh fruits and vegetables imported into the United States during the months of October through March come through the Nogales, making it the nation's second busiest Port of Entry during that time.
Local stores also depend on international commerce, with nearly two-thirds of the city's sales tax receipts coming from sales to visitors from Mexico. The city and county have suffered from extreme poverty and a lack of economic opportunity, with a double-digit unemployment rate that has nagged the area for years.