Nogales Duty-Free Stores
Tax-free Liquor, Tobacco and Other Products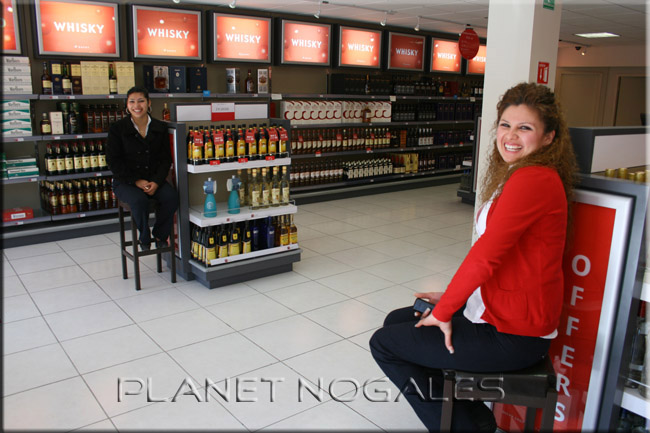 One great thing about visiting the Mexican border at Nogales is the availability of tax-free liquor and cigarettes, which are sold along with watches, perfume, jewelry, consumer electronics and other discounted taxable items at duty-free stores near the border between Nogales, Sonora and Nogales, Arizona.
But there are some things you should know about shopping at Nogales border duty-free stores, such as when you need to cross into Mexico with your purchases, and what quantities of products you can purchase and bring back across the border.
If you are planning a day trip to Nogales, Mexico, we recommend that you stop at one (or more) of the nearby Nogales international border duty-free stores and find some great deals on duty-free products.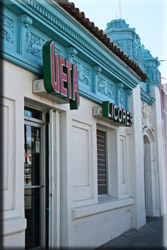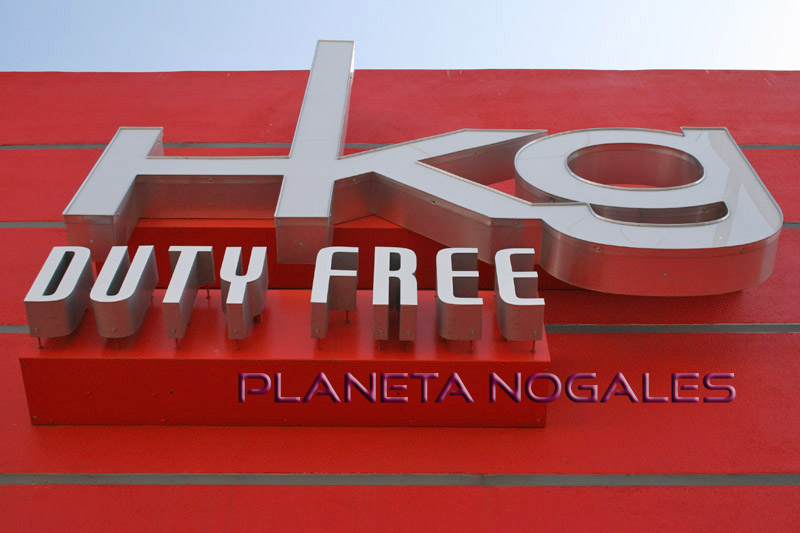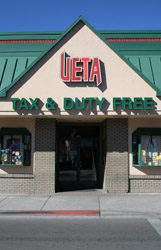 Nogales Duty-Free Shopping
Nogales border duty-free shops offer the option of purchasing liquor, cigarettes, perfume, watches and other personal items without paying tax on your purchase. The catch is that in order to be able to purchase products without paying taxes, you will need to cross the border into Mexico with your purchase.
There are five duty-free stores in Nogales, Arizona. There is a Ueta store on Mariposa Road (by the Mariposa international border crossing) and two Ueta stores (also known as Duty Free America) on Terrace Avenue, near the border parking lots (click here to learn more about border parking).
There is also a Border Crossers duty free store on Terrace Avenue, and another on southbound Grand Avenue, just before the DeConcini Mexico border crossing. And the HKG Duty Free store just next to the Border Shoppers on Terrace Avenue may be a bit smaller than the others, but it has a wide variety of duty free and taxable products, to include consumer electronics like stereos, DVD players and flat-screen TVs.
There are some things to know about purchasing liquor or cigarettes from Nogales duty free stores. The prices are much lower than what you will find in other stores, and the liquor and tobacco products are tax free. However, after being sold, some of the products must be exported.
This means that after making a purchase of alcohol or tobacco products from a Nogales duty free store, a store employee will escort you down the street to the border. If you buy from Ueta, HKG Duty Free or Border Crossers in Nogales, Arizona, you will be escorted to the turnstiles at the pedestrian border crossing, where you will have to go through the turnstiles into Mexico before returning to the U.S.
And if you want your purchase of perfume, cologne or other items to be tax-free, you must take them into Mexico. So if you are thinking about driving to the border to purchase a single item from a duty-free shop but would prefer not to wait in lines at the border, you will need to pay local and state taxes on those items. Because of this, you should first do your homework – you can often find the same items for even less at retailers like Walmart.
The good news is, if you are planning to go to Mexico and spend more than $20 in a Nogales duty free shop, you can park in the Ueta parking lot for $5, present the ticket you received from the lot attendant when you check out and Ueta will discount the $5 from your purchase total, which amounts to free parking. Read more about Nogales border parking.
What you can take across the border:
Be aware that there are limits to the quantities and volumes of duty free items (liquor and cigarettes) that can be taken into Mexico and into the United States.
So, for example, while Mexico allows each visitor to bring two cartons of cigarettes into the country, the United States only permits one carton of duty free cigarettes to be brought into the U.S.
What you can take into Mexico:
Cigarettes:
Two cartons per person
Liquor:
Three liters per person
What you can bring into the United States:
Cigarettes:
One carton per person
Liquor:
One liter per person


Nogales Border Duty Free Stores


Border Shoppers Duty Free

70 N Freeport Drive
Nogales, Arizona 85621
(520) 287-0188
HKG Duty Free

66 N. Terrace Avenue
Nogales, Arizona
(520) 287-2510
Visit their website
Ueta Tax & Duty Free

21 N. Terrace Avenue
Nogales, Arizona 85621
(520) 287-2741
Visit their website
Ueta Tax & Duty Free

78 N. Terrace Avenue
Nogales, Arizona 85621
(520) 287-2104
Visit their website
Ueta Tax & Duty Free

421 N. Mariposa Road
Nogales, Arizona 85621
(520) 287-2234
Visit their website