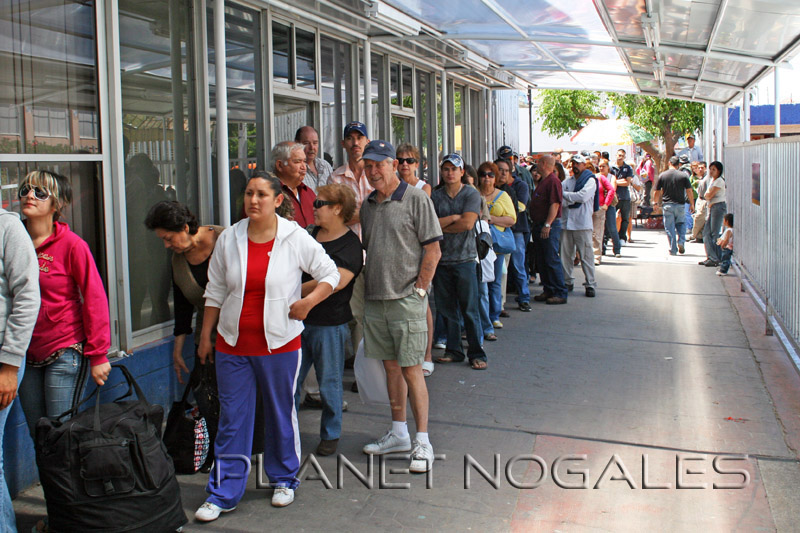 February 4, 2017
UPDATE: Shortly after publishing this, we received reports that once again there are two lines at the turnstiles to enter the DeConcini Border Crossing; seniors to the right and everyone else to the left.
After having previously reported that senior citizens aged 60 and older generally do not have to stand in line at the Nogales international border, we received an update regarding the "senior line" from a website visitor that we are sharing for informational purposes.
It has been a practice that people older than 60 years of age can bypass the line of pedestrians waiting to cross the international border back into the United States at the Nogales DeConcini Port of Entry. However, as we noted, there have been exceptions – the practice is just that, and not a rule or regulation.
A website visitor reported to Planet Nogales via our online contact form that on January 17 at approximately 6:20 p.m., two American senior citizens who had advanced to the front of the border line to return to the U.S. were told by the Customs and Border Protection (CBP) officer at the turnstile "There is no senior line anymore….respect the Mexican people ….go back the the end of the line."
So, it appears that the senior advantage to being able to pass quickly through the border is no longer available, for Americans at least.
However, if you have had a recent experience to confirm or further clarify this, please let us know.