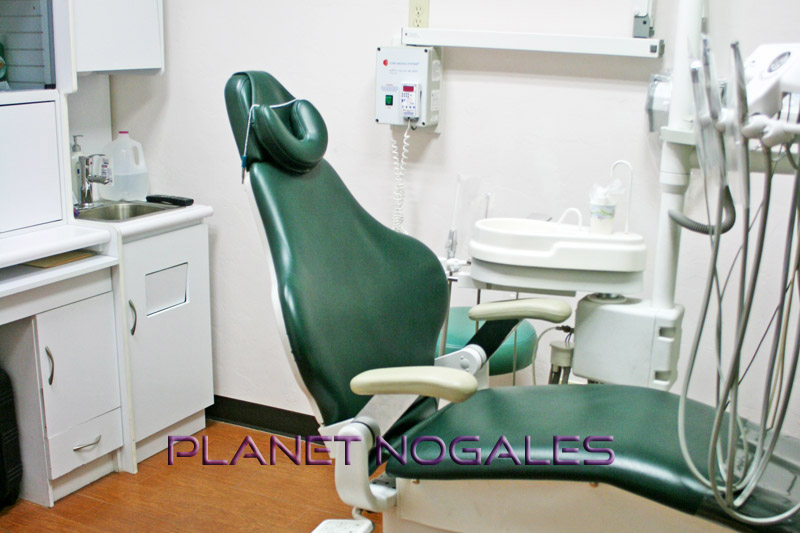 Am I able to apply my dental insurance coverage at a Mexican dental clinic?
That question occurred to me as I was about to go across the border to Nogales, Mexico for an initial dental appointment. I have dental insurance (through Humana) and after initial research of the issue I found that I could still save money by visiting a Mexican dentist even if my dental insurance did not provide coverage across the border.

U.S. dental insurance companies establish lists of rates based on the type of service for a given policy. These rates are for their in-network providers, those dentists who have contracted with that company to provide services.

When a dental patient goes "out of network," or receives services from another provider in the United States, the dental insurance provider will typically pay a percentage of their published rate. This usually happens when someone is traveling and has a dental emergency.

In my case, charges for out-of-network services in the United States would have been 50 percent of Humana's published rate for those services (dental exam, x-rays and cleaning).
I called Humana to see what, if any, coverage I would have in Mexico. It turns out that I am covered for Mexican dental services by my dental insurance, albeit at 50 percent of the amount charged by the dental services provider.

Pre-authorization for the services I received is not required by my dental insurance, so in my case I just had to go for the exam, pay the bill and get an itemized receipt that shows services rendered and the dental service codes that the insurance company needs to process the claim.

I then mailed the receipt to Humana's Specialty Benefits division, and am waiting for my claim reimbursement. If the reimbursement is different from what they had mentioned (for example, if they reimburse me at U.S. rates) I will update this article.

In closing, I want to mention that I was very impressed with my initial dental exam and the other services provided by the Dental Advanced clinic in Nogales, Mexico. Read about my first dental exam at Dental Advanced.
Tips for using American dental insurance in Mexico:
1. Before going to the dentist, call your dental insurance provider to determine whether you are covered, whether pre-authorization is required, what requirements they have for reimbursement, and the address where you need to send your dental receipts.

2. Check with your Mexican dentist's office to confirm that they know how to itemize dental services on a receipt in a format that an American insurance company will accept - specifically that they have knowledge of the dental service codes your provider will require (most professional dental clinics near the border will be very familiar with this).

3. Mail the receipt with your dental insurance account information to the address provided in a timely manner. If you do not hear back within a reasonable amount of time, contact your dental insurance provider for a status update.

4. Enjoy your savings from receiving first-rate dental services at a greatly discounted rate that is discounted even more by your utilization of dental insurance!
Read about the experience of an initial dental exam in Mexico

Visit the Dental Advanced website